Traditional, disruptive and honest. Feet stomping, energetic, intense but always shifting, driven by intense violins and a rythmical bass. Songs about life and death, remembrance of a past looking towards the future.
The concert is based upon traditional music material, fragments, songs and new compositions.The group was formed during the year of the pandemic, 2020, but the members have known each other and played together for almost 20 years. In a way a reunion into a constellation that never existed.
Drawing upon influences from local masters and international inspirations aiming to look behind how the traditions are interpreted today and searching, longing for something that maybe never existed.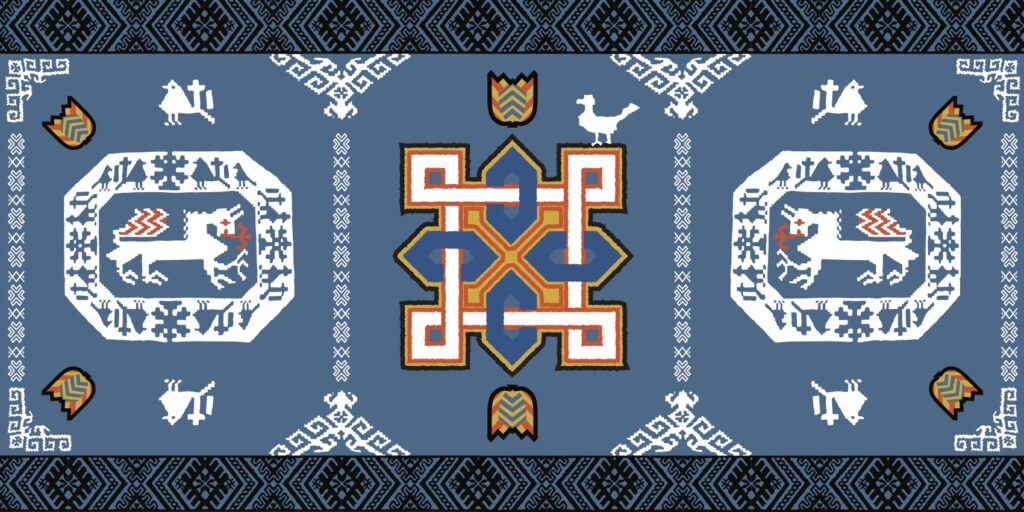 Hialösa is a trio from the heart of Scandinavia, the formerly glorious region of Scania. Famous were the horse people of Sösdala, tall and proud were the farmers of the plains, and widely known were the stewards of the Holy River. Sadly the high culture of Scania declined after a series of brutal wars and oppressive colonisation. Today the Scanian language is considered endangered by UNESCO. Over time, aggressive agricultural and industrial expansion reshaped Scania's landscape and subdued its inhabitants. Searching in the remnants of this once glorious culture, Hialösa is recreating and reformulating traditional music with a disruptive approach. With fiddles in three octaves, stomping feet and voices, Hialösa embodies a nearly forgotten and unique cultural heritage.
The trio consists of Alva Bosdottir, who holds the honorary title of Näcken in Degeberga. Each year she performs as Näcken (a character from Swedish Folklore), playing naked in the river downstream of the Troll's mill. The rest of the year, Alva plants trees and flowers, striving to turn Scania back into the pastoral forest paradise it once was. Double-bass player Malte Zeberg is an archetype of a Scanian, with his unparalleled creativity and proud honourable gaze. Whatever problem the world brings, he provides solace and wise solutions. The third member is Love Kjellsson from Kiellegården, a fiddler and vocalist with a fierce interest in ethics, endeavouring to evoke archaic wisdoms. All three members grew up in the underground scene of Scanian traditional music. They are now reshaping it with their own unique interpretations and spellbinding sounds for an unforgettable stage performance.
Instrumentation:
Alva Bosdottir, fiddle & song, foot stomping
Malte Zeberg, double-bass & song, foot stomping
Love Kjellsson, song & octave fiddle, foot stomping and handclap
Read more about Scania and the artists here
Contact: maltezebergmusic@gmail.com