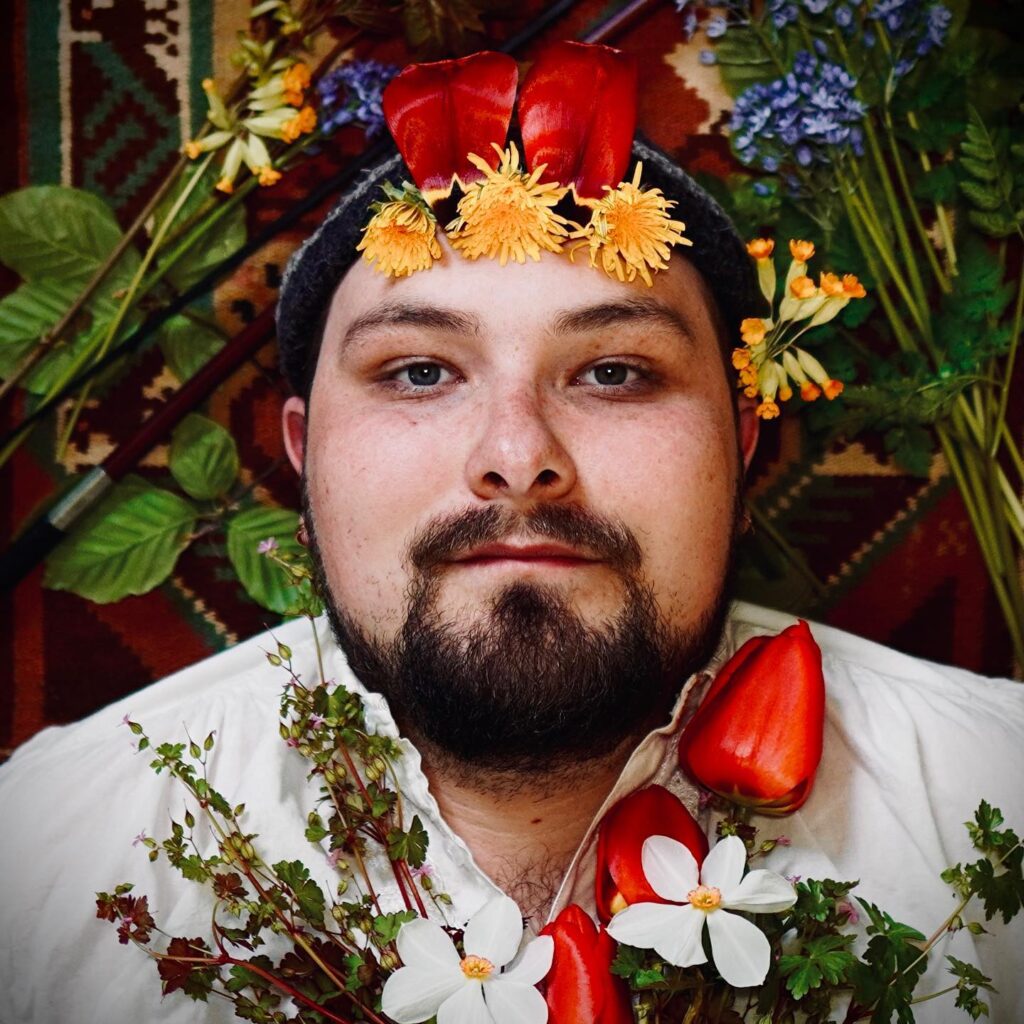 Malte Zeberg – double-bass, voice and foot stomping – homepage
Comes from the former capital of Scania, the city of knowledge. During the golden ages it was the spiritual center of northern europe. Malte is probably the first double bass player deeply enrooted in Scanian traditional music. Famous in central europe as a troll. Works part time digging up old musicians and asking them about very old music. Malte has lived in many parts of Scania and thus has a true Scanian-cosmopolitan perspective on life, which combined with world music studies outside Scania has given him a versatile knowledge about rythm and bass.
Alva Bosdottir – fiddle, voice and foot stomping
Grew up in the shadows of the infamous castle Trollenäs, according to legend founded by the werewolf Gunnar Grøpe 1100 years ago. Alva is the latest in a long line of fiddle masters, keeping the honorary title as "näcken i Degeberga", the most presitigous position a scanian fiddler can get. This title forces her to play naked in a river every year the week before midsummer. Alva also plants trees and flowers, trying to turn Malmö into a forest and simultaneusly working to re-establish Hultarp as a center of high-culture, (its close to Søsdala).
Love Aamås Kjellsson – voice, octave fiddle, foot stomping and handclap – homepage
Grew up in the hilly landscapes of the apple kingdoms in eastern Scania. Love is a true renaissance man with equal passion for poetry, frogs, flowers, performance art, political dramaturgy and traditional music. He can easily be blown away by the winds of history but spends most of the year travelling with the circus. Taught to play fiddle by his mother. Studied secrets of the performance arts in the capital of Sweden.